7 Benefits of Advertising with Digital Signage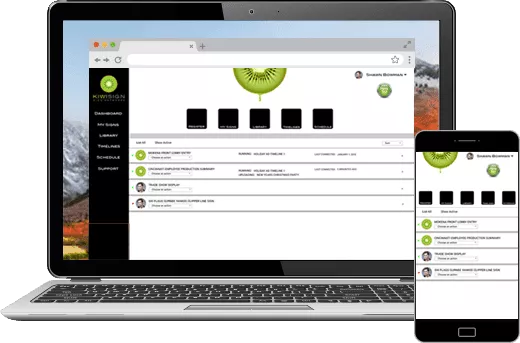 7 Benefits of Advertising with Digital Signage
Digital signage advertising is growing in popularity with businesses. But many companies aren't aware of the benefits that are available to them when they choose this method of marketing over other options. From increasing brand awareness to targeting different demographics. Digital signage advertising can have an incredibly positive impact on your company's bottom line. In fact, it has been shown to increase sales by as much as 30% over similar methods of advertising (such as newspaper and magazine ads). With so many advantages, there's no wonder digital signage advertising has become one of the most popular ways to market a product or service today.
1) Brand Awareness
Companies that use digital signage are able to create brand awareness quickly and easily, by reaching thousands of people in a matter of minutes. A good rule of thumb is to try and get your sign in front of as many eyes as possible. The more people see your message, the more they will be includ to trust you when it comes time to buy something. Creating brand awareness quickly is also helpful because it allows you to start generating revenue right away. Even if you haven't yet established an online presence or have a website.
2) Customization
Because digital signage is customizable, businesses can tailor their content to appeal to specific target audiences. For example, if a business were looking to increase sales. They could run digital ads that focus on their current sales, promotions and special offers. Advertising with digital signage also allows businesses to communicate their offerings in ways that are engaging and interactive. For example, if a business wanted to attract families or people in a certain age range, they could include information about family-friendly events or promotions geared toward those demographics.
3) Excellent Return on Investment
Compared to other forms of advertising, digital signage is an excellent way to generate a positive return on investment. Advertising through digital signage allows companies to track their results more easily than traditional advertisements. It's also much easier to personalize content and make changes when needed, compared to print ads or billboards that can be time-consuming and expensive to change. The media is presented in a non-intrusive manner, allowing viewers free choice on whether or not they want to engage with it. This makes it easy for businesses to generate better leads by capturing viewer contact information and making their next interaction more personalized and targeted.
4) User-Friendly Interface
When it comes to advertising, there are two main goals: get a message across and maintain a positive brand image. These goals can be achieve more easily when an advertising is easy to use for viewers. A user-friendly interface will attract customers and keep them coming back for more. The last thing you want is for people to be annoy by your advertisement. So take advantage of any digital signage software that offers customization options such as font size, layout, message content and color. These small details are likely to have a big impact on brand image.
5) Low Maintenance Costs
With digital signage advertising, you can avoid paying a separate advertising company to distribute your message. All you need is one person who knows how to update and troubleshoot your devices. Advertising on digital signage is low maintenance and an effective way to reach consumers without being invasive. People will see your ads and not even realize they're being advertise to because it doesn't feel like traditional advertising. It's more subtle, which makes it less likely for people to ignore it or tune it out as irrelevant.
6) 24/7 Viewing Opportunity
Regardless of whether you choose indoor or outdoor digital displays, your ads will be viewable 24 hours a day. While a TV spot is only viewed during business hours. Digital displays are view at all times – even when businesses are closed. When used effectively, they can provide businesses with exposure and recognition during off-hours. Because they're so effective in public spaces and because customers often forget to check their phones while on-the-go. Most brands that use digital signs see an increase in foot traffic. Not only do companies get more eyes on their products and services but they also have an opportunity to introduce those products to potential customers who wouldn't normally seek them out at traditional advertising locations.
7) Personalization Features
When using digital signage, it is important to have a variety of different methods for communicating with your audience. This will allow you to appeal to different demographics while also keeping things fresh and interesting. By adding some personalization features to your digital display.
You can encourage customers who see similar ads multiple times in a day to return or come back later on down in their visit.
Things like music streaming (which could be alter by demographic) can really help drive traffic back up to your store or location when they are outside.
While these types of personalization features will not necessarily affect conversion rates. They do increase customer satisfaction levels which means more people coming back for more!
check Digital Menu Boards
digital signage player
waterproof outdoor signage