A simple guide on how to become a Photographer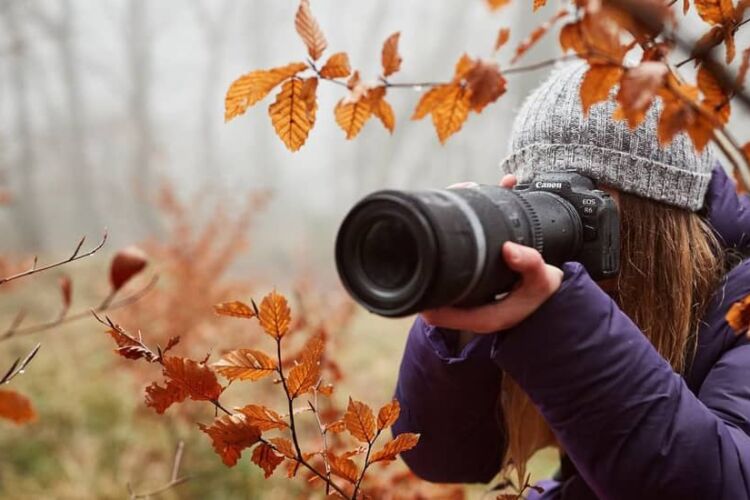 Photography is one of the most rewarding and exciting fields to enter into. You will travel, meet new people, and discover new places. You will help your clients remember special moments in their lives through your art. Above all, you will get to follow your passion and create art.
Before taking the next step to open your business and begin your photography journey, you may be wondering how to become a photographer. You will want to discover more about this exciting career.
Keep reading as we cover tips for becoming a successful photographer and where to start.
Skills Required to Become a Photographer
To become a photographer, one must first understand the various skills required. These skills include an understanding of composition, lighting, and exposure.
In addition, photographers must also be able to operate a camera, edit their images, and create a portfolio of their work. While you can learn some of these skills through online resources or books, you can only gain others through practice and experience.
Different Equipment Used by Photographers
Photographers use different types of equipment. Before purchasing any equipment, you will need to decide first what type of photography you would like to pursue.
For instance, if you would like to photograph nature, you will need a different type of camera than if you were interested in photographing people. In addition to a camera, you will also need lenses and other accessories.
Editing Techniques Used by Photographers
Photographers use different editing techniques to make the photos look their best. Some popular techniques used by photographers are cropping, filters, and exposure.
Cropping is when you cut out a certain section of the photo. This is usually done to remove unwanted people or objects from the picture.
Filters are used to change the color or appearance of the image, while exposure is when you change the amount of light in the camera. This can make the photo lighter or darker.
How to Become a Photographer?
First and foremost, developing your skills and eye for composition is essential. You can do this by studying the work of different types of photographers, taking classes, or simply practicing.
Secondly, you need to invest in some quality equipment. This doesn't mean that you need the most expensive gear, but you should have equipment suitable for the type of photography you want.
Thirdly, you need to market yourself and your work. Create a portfolio of your best work, and promote yourself online and offline. You can also create photography logo that represents your brand and what you stand for as a photographer.
Additionally, you can attend photography events and meet-ups, and network with other photographers. And finally, be prepared to work hard.
It's Time to Snap Some Pictures!
If you are passionate about photography and are willing to put in the work, then becoming a photographer is something you can achieve. This guide has outlined some key points on how to become a photographer.
Just remember to practice, be patient, and always strive to improve your craft. And if you need help along the way, don't hesitate to contact a professional photographer.
By following these tips, you will be well on becoming a successful photographer. So what are you waiting for? Go out there and start snapping some pictures!
Are you interested in reading about more business-related careers? Check out the rest of our blog for more informative articles.
become a photographer
how to become a photographer
simple guide on how to become a photographer