How to Wear Rings: A Guide for Women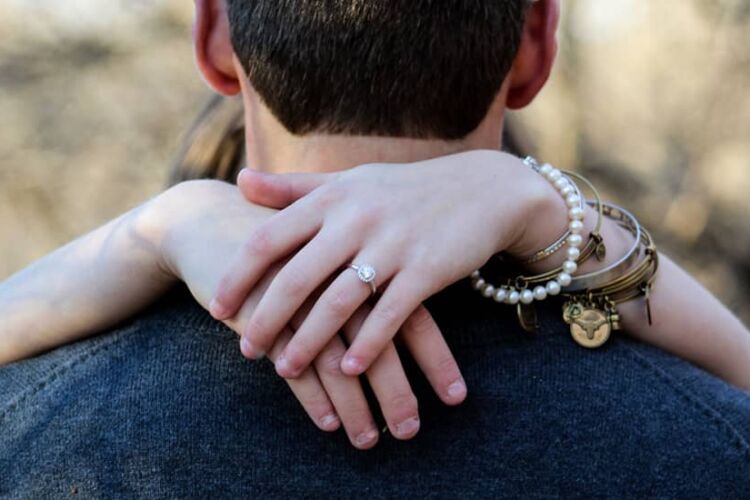 According to a recent report, Americans spend well over $80 billion on jewelry every year. From earrings and necklaces to bracelets and watches, people put on all kinds of different types of jewelry on a regular basis.
But it's rings that have become some of the most popular kinds of jewelry over the years. And we aren't just talking about engagement and wedding rings, either. There are all types of rings that people can wear.
Before you begin wearing a ring regularly, though, you should know how to wear rings properly. You'll have a much easier time styling a ring when you're familiar with what you'll need to do to wear one.
We've put together a brief guide that will give you an overview of how to wear rings. It'll have you weighing your different ring options and picking out the perfect ring jewelry in no time at all.
Continue reading to get the inside scoop on wearing rings.
Decide Which Types of Rings You Would Like to Wear
If you don't own a lot of rings right now, you'll need to begin by getting your hands on some. You'll also need to give some thought to which types of rings you would like to purchase.
You might be surprised to see how many different kinds of rings are available. You'll be able to buy everything from band rings to cocktail rings to cluster rings.
You shouldn't be shy about trying out different types of rings. You're more than welcome to buy a bunch of them and wear them on different days depending on how you're feeling.
Figure Out Which Fingers You'll Wear Rings On
If you take a look down at your hands, you'll notice that each of your fingers is a slightly different size. For this reason, you're going to need to decide which fingers you're going to wear which rings on so that you can buy rings that are the right size for you.
If you're going to be buying, say, an engagement ring or a wedding ring, it'll be easy enough to figure out which finger you're going to wear it on. These rings should be worn on your left ring finger as per tradition.
But if you're buying other types of rings, you'll have the freedom to stick them on whichever fingers you would like. It'll just be important for you to choose the right fingers before you start purchasing rings.
Buy Rings That Will Fit on Your Desired Fingers
As we just alluded to, you're going to want to be mindful of which rings you buy for which fingers. You need to do this because rings come in different sizes, so you'll need to purchase ones that are going to fit on your fingers.
You should be able to use this ring sizing chart to see which size rings you'll need to buy for your fingers. The last thing that you want to do is invest money into rings only to later discover that they don't fit the fingers you want to wear them on. So you should utilize this chart to make sure you only buy rings that will fit on your desired fingers.
Choose the Right Days to Wear Your Rings
Once you work your way through the first three steps that we just laid out, you will be able to begin buying all the rings you want. From there, you can start wearing them as often as you would like.
That being said, you will want to be careful about which days you decide to wear rings. If, for instance, you know that you're going to spend a lot of time working with your hands on a particular day, you might want to leave your ringers at home on that day.
You might also want to wear just one or two rings on some days and then wear eight or nine of them on others. It'll all depend on what you have going on and what statement you're trying to make with your rings.
Mix and Match Your Various Ring Options
The beautiful thing about wearing a bunch of rings at once is that you can mix and match the different styles of rings that you have. You can technically put on ten different ring options that don't look anything like one another and get away with it.
You're going to have a blast trying different rings on to see how they look together. You should mess around with wearing different ring styles as well as different colored rings.
If you have enough rings in your collection, you shouldn't ever have to get stuck wearing the same combination of rings again. You can mix and match your rings each day and catch people off guard with all the combinations that you can come up with.
Pair Your Rings Up With Other Kinds of Jewelry
If you only want to wear rings on certain days, you're free to do it. You don't have to pair up your rings with any other jewelry if you don't feel like doing it.
But at least every now and then, you should pair your rings up with some of the other earrings, necklaces, bracelets, etc. that you own. You'll enjoy the process of picking out which types of rings you want to wear with other kinds of jewelry.
In some cases, you can let your rings steal the show by wearing them with low-key jewelry. In others, you can have your rings complement other showstopping jewelry that you have on. The choices will be yours.
Work to Keep Your Rings Clean Over Time
All of your jewelry is going to get dirty to some degree if you wear it often enough. But rings, in particular, are going to get dirty more often than other kinds of jewelry because you'll constantly be touching things with them when you have them on your fingers.
Because of this, it'll be extremely important for you to keep your rings looking their best by cleaning them from time to time. You should be able to get even the fanciest diamond ring clean in a matter of just a few minutes.
But no matter how long it might take, you should make it your mission to clean your rings after wearing them a few times. Otherwise, you're going to notice a difference in the appearance of your rings, and you'll be less likely to want to wear them.
Continue to Add to Your Ring Collection in the Years to Come
There are obviously some rings that are going to cost you a pretty penny. Unless you've got your fair share of money stashed away in the bank, you won't necessarily be able to add a bunch of diamond rings to your collection.
But there are also some types of rings that will be very cheap. Once you understand how to wear rings, you should be able to buy at least some rings for under $20. It'll put you in a position to continue to add to your collection of rings all the time so that it doesn't get stale.
Any time that you find yourself in a jewelry store, a department store, or another place that sells rings, you should look through their selection. You never know when you're going to come across a ring that will look amazing after you make it a part of your collection.
You should be able to put together a great-looking collection of rings over time without spending too much money on them. It'll give you even more ring options when you go to put rings on in the morning, and it'll give you a whole new appreciation for how important a set of rings can be when it comes to accessorizing an outfit.
Now That You Know How to Wear Rings, Start Doing It More
Even if you aren't someone who enjoys wearing a lot of jewelry every day, you may fall in love with wearing rings. You can dress rings up or down to get the desired effect when you put them on.
It's all about knowing how to wear rings and styling them in the right way. By using the tips that you've read through here, you should be able to make the most of your ring collection after you put it all together.
Would you like to get more fashion and style tips and tricks? Look for them in the other articles posted on our blog.
how to wear rings
ring sizing chart
wear rings