Infection symptoms of perforated sinus after dental implant? Complete guide on dental implants.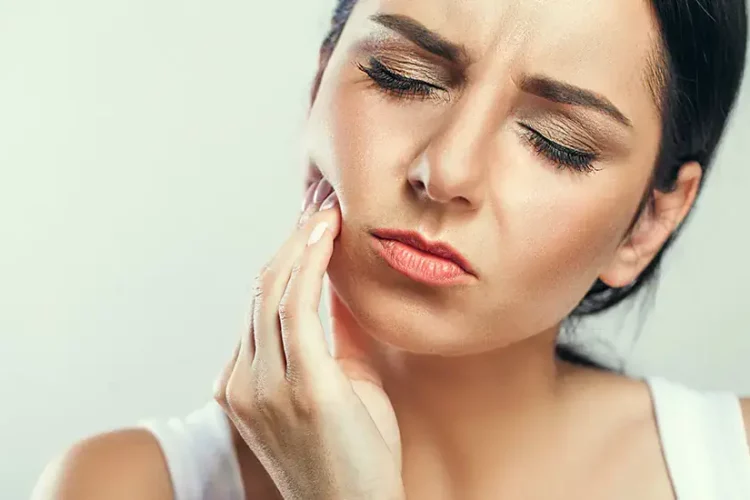 Before you know what are infection symptoms of perforated sinus after dental implant happens. First you must read about, what exactly dental implant is? And how many types of implants options are available now a days. Maybe you don't that type of dental implant, which your dentist suggested you. I might be wrong, but this guide will help you to understand your teeth conditions and implant you need.
First Question: What is Dental Implant?
In dental implant dentist replaces damaged teeth with artificial teeth. Artificial teeth function like natural teeth. Dental implant surgery can be an acceptable option for those, who lost teeth.
Second Question: How many types of dental implants are there?
There are 3 major types of dental implants. Your dentist can help you choose which dental implant you need, as per your jawbone condition.
Mini dental implants (also called: MDIs)
Third Question: How dental implants surgery is performed?
The kind of implant and the health of your jawbone determine how dental implant surgery is conducted. Many surgeries might need in order to heal dental surgery procedure. Main purpose of dental surgery is to provide you lost teeth with better support and comfort. Bone regeneration or healing is a long process. This procedure might take many months.
Fourth Question: Which type of dental implant need surgery?
Dental implant surgery is categorized in two groups.
Basic surgery implants
Complex surgery implants
Read more about basic surgery implants:
Endosteal implants:
This is the most often used form of dental implant. It has the form of a tiny screw, cylinder, or blade. It is implanted in your jawbone and contains one or more replacement teeth, also known as prosthetic teeth.
If you currently have dentures or bridges, your doctor may propose an endosteal implant.
Subperiosteal implants:
This implant is put on or above the jawbone. It is a metal post that is placed under your gum and sticks through it to keep it in place.
If you can't wear ordinary dentures, don't have enough natural jawbone to hold an endosteal implant, or don't want to undergo a bone augmentation treatment to build up the bone, you may benefit from a subperiosteal implant.
Read about complex surgery implants:
Your dentist may recommend other type of implants which need complex surgery to support your dental implants.
Bone augmentation
If you don't have enough natural, healthy bone in your jaw, your dental implants may not be able to support them. Bone augmentation may be recommended by your doctor to rebuild or regenerate the bone so that it can support implants. This might include bone supplements and growth factors.
Sinus lift
The upper back jaw is one of the most difficult areas to insert dental implants. Because it's near to your sinus, you may not have adequate bone quantity or quality there.
Your doctor can treat this with a sinus lift, also known as a sinus augmentation or sinus elevation. This increases your sinus floor to allow for the addition of bone that can support dental implants.
Ridge expansion
If your jaw is too small to accommodate implants, your doctor may prescribe ridge enlargement or modification. This entails injecting bone graft material into a tiny region at the top of your jaw, known as a ridge.
If you have upper or lower jaw abnormalities, your doctor may recommend ridge modification. It may enhance your chances of a successful implant as well as the appearance of your jaw.
Fifth Question: What are the risks involve in dental implants?
Dental implant surgery, like any other operation, carries some health concerns. However, problems are uncommon, and when problems come up, they typically small and easily cure-able. The issues are listed below:
Infection at the implant location
There might be some Injuries or damage to teeth or blood vessels during surgery
If any nerve damage had happened during surgery you might get discomfort, tingling in your natural teeth, gums, lips, or chin.
When dental implants inserted in the upper jaw intrude into one of your sinus cavities, you may experience sinus difficulties.
Sixth Question: What is perforating sinus in dental implant?
Because the roots of the upper molars are so close to the sinus cavity, sinus perforation can occur during tooth removal from the upper jaw. Some back molars or wisdom teeth may really extend into the sinuses. Some people are more vulnerable because their teeth are closer to the sinus membrane than others. Prior to executing the extraction, responsible dentists should know whether individual patients are at elevated risk by taking and examining essential dental X-rays.
Last but not least: What are the symptoms of perforated sinus after dental implant?
Some implant recipients have reported sinus pain discomfort. Only a few patients were reported to be unwell. Some dental plugs have the potential to reach the sinus cavity. This is frequently the result of a mistake in the condition's original input.
If left unchecked, tooth implantation might result in loosening and infection. Surprisingly, during dental surgery, there is little danger in the patient's sinus region.
More than a few millimeters of a dental implant can reach the sinus area after implant implantation without causing long-term issues in many circumstances.
Conclusion of Infection symptoms of perforated sinus after dental implant guide
The majority of dental implants are successful. However, the bone does not always fuse enough to the metal implant. For example, smoking may contribute to implant failure and problems.
If the bone fails to fuse properly, the implant is removed, the bone is cleansed, and the process is repeated in roughly three months.
You may extend the life of your dental treatment — and your natural teeth — by doing the following:
Maintain good dental hygiene. Keep implants, artificial teeth, and gum tissue clean in the same way as you do your natural teeth. Cleaning the nooks and crannies around teeth, gums, and metal posts can be made easier using specially designed brushes, such as an interdental brush that slips between teeth.
Regularly see your dentist. Schedule dental checkups to guarantee the health and effective functioning of your implants, and follow expert cleaning recommendations.
Avoid harmful behaviors. Chewing hard stuff like ice and hard sweets might destroy your crowns – or your natural teeth. Avoid Tobacco and caffeine items that discolor teeth. If you grind your teeth, get therapy.
dental implants
symptoms of perforated sinus after dental implant