5 Effective Content Marketing Strategies to Help Boost Your Business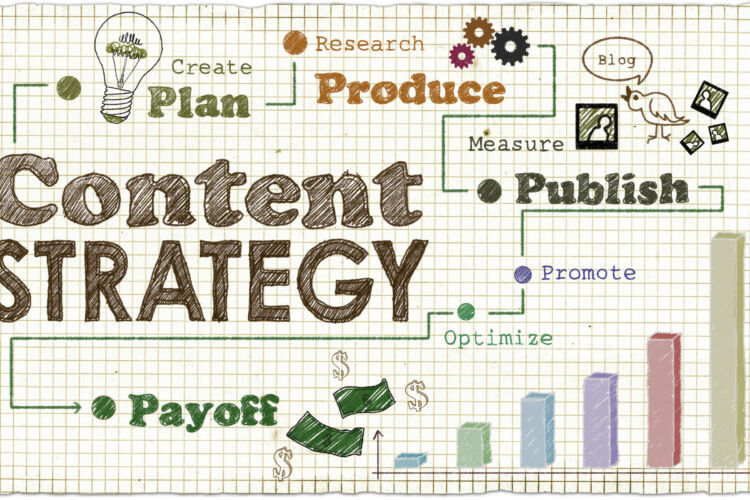 Are you running out of unique ways to spread the word about your company's services or products? It's no secret that Content Marketing Strategies is one of the best ways to drive traffic to your website and showcase your business's brand. It's a core part of any content marketing strategy, but many business owners struggle to engage their audience and find success.
When you first establish your business, it's easy to rely on flashy advertisements and promoted posts on social media. However, as your business progresses, you must find content marketing strategies to spread the word about your services or products. It can be tricky since many existing marketing strategies involve unique ways to draw viewers in and hook them with the advertised product.
Are you wondering how to keep your business from falling behind as you grow? Continue reading below to find out what makes for effective content marketing strategies today.
1. Defining Your Target Market
Creating powerful content marketing strategies involves identifying your target market. Defining your ideal customer, understanding their needs and wants, and creating content that appeals to them are vital.
Once you have defined your target market, you can create a content marketing strategy that targets them specifically. It may include creating blog posts, articles, infographics, or even videos that address their needs and wants. You can boost your business and achieve your marketing goals by producing relevant content for your target market.
2. Create Compelling and Engaging Content
Nothing is more crucial to effective content marketing than creating compelling and engaging content. It is the bread and butter of content marketing; if it fails, your marketing strategy will be for naught.
One of the best ways to create compelling and engaging content is to focus on your audience. What are their needs and wants? What sort of information do they want? If you can answer these questions, you will be creating content they love.
Another great way to create compelling and engaging content is to be creative. Experiment and try new things. Be creative in your approach, and find your content more effective.
Finally, promote your content. Let people know that your content exists. Make sure to promote your content on your website, social media, and anywhere else. You can hire a digital marketing agency to help you promote your content.
3. Increase Your Visibility with Search Engine Optimization
There is no one-size-fits-all answer to effective content marketing strategies, as the best approach depends on your products and services. However, some tips can help to increase your visibility and reach with search engine optimization.
Firstly, ensure that you optimize your website for relevant keywords and phrases. Secondly, create exciting and informative content that is shareable, as this will encourage users to link to it from their websites and social media profiles.
Finally, stay up-to-date with the latest SEO best practices to ensure that your content is properly indexed and ranked by the search engines. By following these tips, you can help to boost your business and reach a wider audience with your content.
4. Utilize social media To Distribute Your Content
Social media is an effective content marketing strategy to help boost your business. Social media platforms provide a way to reach a large audience with your content.
When distributing your content on social media, it is vital to post interesting and engaging content that will encourage people to share it with their followers. In addition, using social media ads is a great way to target a specific audience with your content.
Using Facebook
There are ways to use Facebook to market your business effectively. You can use Facebook to create a page for your business where you can share updates and information about your products and services.
You can also use Facebook to create ads that target a specific audience. You can also use Facebook to promote your content by sharing it with your fans and followers. If you use these strategies wisely, you can boost your business with Facebook.
Using Instagram
When using Instagram for business, you can do a few things to make sure your content is on point. Use the many features, such as hashtags, to get your content in front of more people.
And use calls to action in your posts to encourage your followers to take the next step, whether checking out your website or making a purchase. If you keep these tips in mind, you'll be well on your way to creating an effective Instagram marketing strategy that will help boost your business.
Using Twitter
Twitter is a platform for content marketing because it's fast-paced and allows you to share concise, powerful messages with a bigger audience. Here are some effective content marketing strategies to help boost your business on Twitter:
Keep your followers updated on what's happening in your industry and share your insights on the latest news. It shows that you're knowledgeable and helps build your credibility.
Share your expertise with your followers by sharing information and advice related to your industry. It positions you as an expert in your field.
Twitter is a great way to promote your latest blog post and drive traffic to your website. Include a call to action in your tweets to encourage your followers to click through.
Take the time to respond to comments and questions from other users. It shows that you're responsive and build relationships with potential customers.
5. Evaluating Your Results
One key strategy is to evaluate your results regularly. It will help you to identify what is working well and what needs to be improved. By constantly evaluating your results, you will be able to fine-tune your content marketing strategy and ensure it is as effective as possible.
Additionally, keep your audience in mind when creating and distributing your content. Make sure that your content is relevant and interesting to your target market.
Follow This Guide for Effective Content Marketing Strategies
If you want to boost your business, you need to start using powerful content marketing strategies. These strategies will help you to connect with your customers and create valuable content that will keep them coming back for more.
So why are you waiting? Start using these strategies today and see the results for yourself. Want to save the best tips for your business to refer back to in the future? Check the rest of our blog, then contact us for assistance.
content marketing strategies
digital marketing agency
marketing