7 Extravagant Anniversary Ideas That Will Blow Her Away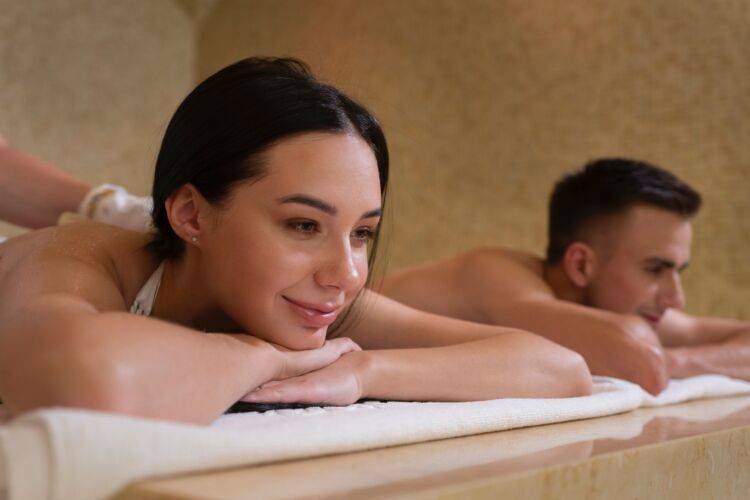 Your anniversary only comes around once a year, which is why you need to celebrate the occasion in style. 
While you can plan a trip to a quiet bed and breakfast to get away from it all for a few days, some of the newest ways to celebrate will blow her mind and have her excited about your anniversary. 
If money is no object and you want to knock her socks off, consider an extravagant anniversary celebration that she won't see coming.
Here are seven big anniversary ideas that will surely blow her away.
Use Traditions
Each anniversary has certain gift ideas that go along with it based on how many years you were together. While paper is the traditional gift for the first year, wood goes with your fifth anniversary. 
Look for a unique way to incorporate that gift. If the traditional gift is candy, give her a box of expensive chocolates with a gold necklace inside. For the crystal anniversary, you might give her a crystal vase filled with some of her favorite flowers.
Hit the Spa
Does she spend a lot of time taking care of the kids and the house? Maybe she works 40 hours or more a week and rarely has time for herself. Your anniversary is the perfect time to treat her to a spa vacation. 
If you don't have a lot of free time, plan just one day away from home. It's just as easy to leave your kids with a sitter and spend a weekend or an entire week at the spa. Look for spas that offer relaxing couple massages and other treatments you can do together. Your bond with one another will surely be nourished and strengthened when taking a spa vacation together.
Host a Scavenger Hunt
This scavenger hunt idea works best if you live close to the spot where you first met or a location that is special to you. Create a list of clues that lead her from one spot to the next. Make sure that the clues are hard enough that it will take her some time to figure them out but not so hard that she never finds her way to the last spot. 
Hide the clues around town in places you visited together such as the restaurant where you proposed and the park where you had romantic picnics. When she reaches the last spot, she'll find you waiting with a gourmet dinner and some beautiful flowers.
Choose Glamping
Even if she isn't a big fan of the outdoors, she'll get a kick out of a glamping trip. Glamping is like camping but with an upscale twist. 
Instead of sleeping in a tent or on the ground under the stars, you can book a platform tent or yurt. Some companies even rent cabins in the middle of nowhere that have modern amenities but give you more privacy. No matter what rental you choose, make sure that she has access to her favorite foods. You can even rent or buy a projector and spend your trip watching some of her top films outdoors.
Go to a High-End Restaurant
Treat her to an unforgettable experience at a fine dining restaurant. Fine dining restaurants typically have romantic atmospheres and unique, delicious menus. Spoil her by encouraging her to pick whatever she wants; the bill's on you.
You can then end the night by going to the cinema, attending a live show, or just simply enjoying each other's company as you go for a walk around the town.
Book a Cruise
Have you always wanted to take a cruise but just never found the time for one? Now is a great time to plan the best cruise vacation of her life. While you can talk to her boss and make sure she can get the time off, you can also let her know that you have a surprise planned and ask her to request some time off. 
Cruises can last for as little as a weekend to a month or longer. Let the cruise line know about your anniversary to unlock some special perks, too. You might share dinner with the captain or get free massages and other treatments in the ship's spa.
Take a Private Trip
Whether you live on one of the coasts or in the Midwest, you can take a private trip for your anniversary. With a private jet charter to Los Angeles, or wherever your preferred destination is, you don't need to deal with crying kids or other passengers on a commercial flight. 
A private plane gives you and your spouse privacy to fully enjoy your trip and make memories together.
Conclusion
Treat her to an anniversary celebration that she'll never forget. Whether this is your first anniversary or you exchanged vows long ago, look for extravagant ideas that will wow her such as a personal scavenger hunt or a private plane trip.
anniversary
relationship