4 Great Things to Do in Chicago Illinois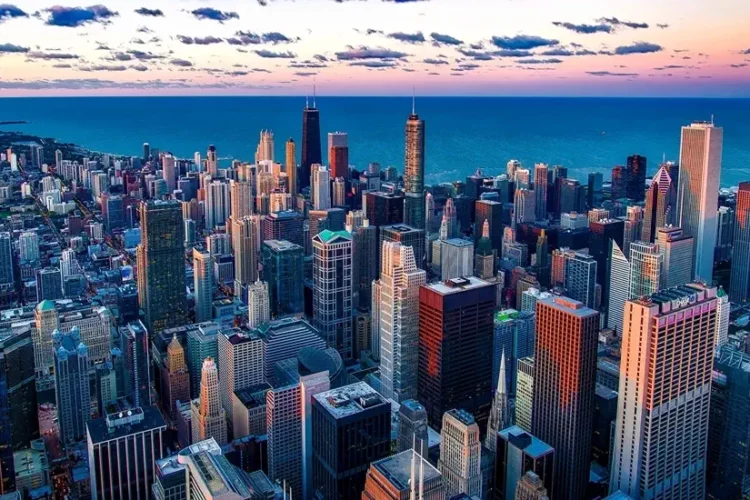 In many ways, you could think of Chicago Illinois, as the capital of the Midwest. It's the third largest city in the country, behind only New York to the east and Los Angeles to the west, making it the most extensive metro area in the heartland.
As such, you'll never run out of things to do in the city. Here are only a few ways you can have fun in Chicago.
1. Recreate a Favorite Movie Scene at the Art Institute of Chicago
Fans of John Hughes movies will recognize the Art Institute of Chicago, even if they may not know it by name. Among its sprawling collection is Georges Seurat's iconic painting A Sunday on La Grande Jatte, known to film fans for its appearance in Ferris Buellers Day Off.
Of course, that's only one piece among the hundreds of thousands that make up their collection. As one of the oldest and largest museums in the world, its catalog encompasses more than 5,000 years of art from cultures around the world.
2. Pass an Afternoon at the Navy Pier
Among Chicago's most iconic locales is the famed Navy Pier. Once upon a time, it was a mere freight dock. But over the following century, it evolved into one of the city's must-see sights.
The modern Navy Pier is a non-profit lakefront complex that hosts renowned restaurants, free public programs, cultural exhibitions, and a world-class shopping destination.
3. Take a Tour of Chicago's Underworld
Chicago has changed a lot over the last hundred years. Yet, it can't seem to escape the intrigue of its former criminal element.
It's no secret that Chicago was once the domain of notorious gangsters and criminals like Al Capone and John Dillinger. Rather than sweep the past under the rug, Chicago invites the curious to try and see for themselves what made these diabolical figures tick. For any true crime buff, it's one of the most fun things to do in any city.
4. Play a Few Games at Galloping Ghost Arcade
Every gamer needs to make a pilgrimage to Galloping Ghost Arcade at least once in their life. As of 2014, they held the record for the largest arcade in the world and feature rare and unreleased games you can't play anywhere else.
That's because Galloping Ghost is more than a mere arcade. They're closer to a videogame museum, whose core part of their mission is preserving and restoring these machines for future generations to enjoy.
Making the Move to Chicago
No matter where your interests lie, there's sure to be plenty to captivate your attention in Chicago, IL. You shouldn't be surprised if you wind up wanting to stay.
Chicago is a great place to further your career and raise a family. And if you do opt to make The Windy City your new home, you'll find friendly and professional moving services will make the transition as smooth as possible.
You Could Spend a Lifetime in Chicago Illinois
The Chicago metro area is overflowing with activity, culture, and great food. Even those who live there haven't seen everything the city has to offer.
That's why making a permanent home in Chicago Illinois, is such an attractive prospect. Should you decide to make the move, be sure to keep up with our latest lifestyle news and guides to make the most of your new life in The Windy City.
Chicago Illinois
moving services