7 iPhone Apps to Add Comfort to Your Life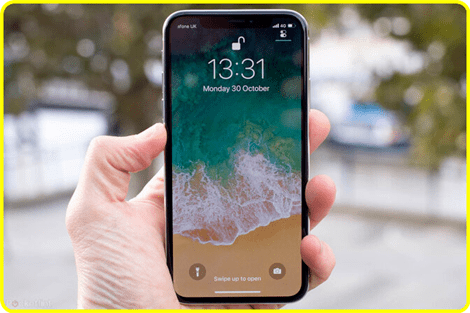 Today, there is no life without smartphones like iPhones. Using a smartphone has eased out your life to a great extent. Now, there is no need to carry a camera along with you, stop at a payphone, or even go to a bank for performing transactions. You can complete any task within just a few seconds. Smartphones have helped us save too much time and effort, which we can invest in other things. Of course, it is not easy to believe the benefits of smartphones. We have apps like Indian Social App on our smartphones, which can help us to make our lives at ease. If you are a time-savvy person and want to have better productivity, then here is the list of some apps that you can install on your iPhone. Let's check it out:
iTranslate | Smartphones
This revolutionary app has simplified the way of communication in iPhones. This app is helpful for those who speak a different language. Communication can occur smoothly. Many traditional translators work like text translators. But this app is capable of translating text and live voice translation with more than 100 languages in the database. It works much better than a built-in translation of Apple. The best part is that you can also use it offline. It means that it is helpful in those areas as well, where there is limited or no internet connectivity. It works well for you if you want to learn a new language. There is a widget to provide easy practice and flashcards.
Photomath | Smartphones
This app is useful for those who have problems solving math-related problems. It works far better than any calculator. Just take a picture of a math problem and it is going to solve it in a couple of seconds. It solves problems related to simple multiplication, division, fractions, geometry, and algebra. Parents are relying on this app for helping their children with homework. A walkthrough feature of this app can show how you can solve problems.
Time Buddy |Smartphones
If you are working with people in different time zones, then Time Buddy is a reliable app for you. With this app, you will not deal with any problem while looking up time in a particular city. It helps you save time because of no need of converting the time zone. It is useful to convert your schedule and match it with another time zone and give an easy cross-referencing. While traveling, it will come to your rescue as it can save hours of converting schedules. It works automatically. It will also let you create a group that includes the time zones of every group member at a given time.
Reverse Lookup | Smartphones
Due to the increase in spam calls, no one knows who is calling them. Once you miss a call, there is no need to call back. Just know who was on the line. Reverse Lookup is an app that can help you exactly know who called you before. You can save your time by knowing whether or not it is an important person to call back. Cybersecurity professionals recommend avoiding such spam calls and never calling them back. It is because your information can be stolen. You could get attacked with more calls at vital times. So, using this app is your necessity. Never miss it.
Scanner App | Smartphones
It is also a PDF and document scanner. This app gives you a chance to handle documents on the go. It has many additional features, which make it different from other scanner apps. Its main differentiating feature is its document signing part. If you need a sign to create an official document, then you can use this app. its PDF feature lets you extract and edit the text in a document when there is something wrong that happened and you do not wish to reprint it. With this app, you can also take a picture of things like rocks. It will show the counting of rocks in a picture. This is how this app can benefit engineers who are in the construction industry. This can help them save time as they do not need to count items by hand. So, what are you waiting for? Just install these apps like Indian Social Media App to make things easier for you.
Read also: Is it illegal to install spy apps on a phone?
Connect app
Indian Social Media
Indian Social Media app