Construction Work Clothing – What Work Clothing to Buy For the Construction Site?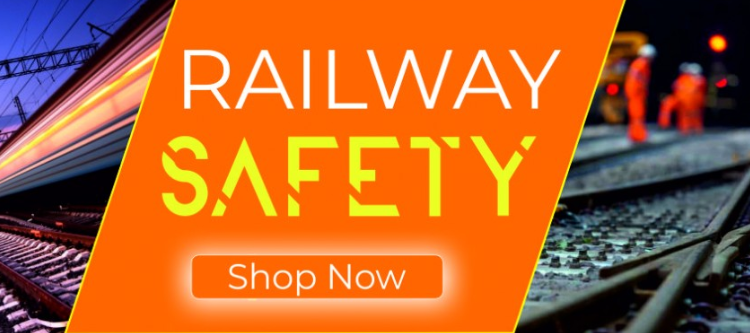 Workwear for the Construction Site
Construction Work Clothing: Pursuant to the applicable law, each employer is obliged to provide his employees with protective clothing and work shoes free of charge, especially when the employee's private clothing may be damaged or dirty while performing their duties. In addition, the employer must inform the employee about how to handle these products, as well as obtain his consent to use these work clothes and footwear .
If the employee uses private clothes, the employer is obliged to pay him a cash equivalent based on the current prices. It should be clearly defined what type of PPE and work clothes is required for a given position.
The employer is also obliged to wash and maintain PPE, work clothes and work shoes , or pay the employee the reimbursement of the costs incurred by himself with these activities.
It should be remembered that the work clothes are the property of the employer, therefore each employee is obliged to properly care for the work clothing and PPE entrusted to him, and to use it in a manner consistent with its intended use.
What should be the workwear for the construction site?
When buying construction workwear, it is worth paying attention to several important issues. It must be selected so that it provides protection on the construction site and that it is comfortable. What health and safety articles should be in such work clothes for a construction worker?

Long work trousers and work blouse or fleece for colder days
Work shoes with non-slip sole, anti-puncture insole, equipped with a toe cap, preferably high work boots
Construction helmet and safety glasses
Protective vest
Work or protective gloves
Rainproof and / or insulated work jacket for the winter
Other personal protective equipment depending on the type of threat at a given position.
These elements are such a basic set of construction workwear . Each of these elements should, of course, be selected according to the working conditions. Often, construction works are carried out by the road, then our store recommends reflective workwear clothing for builders to increase visibility and thus the safety of employees.
For the construction site , it is worth buying safety pants with reinforcements on the knees, practical pockets and the material of which is durable and comfortable. They are perfect for intensive work, e.g. Snickers Workwear trousers or very popular and cheaper ones Port west pants .
In spring and summer, a raincoat works perfectly here, while in winter they buy work clothes for the construction site , it is necessary to provide employees with a warm, insulated work jacket . Complementing the builder's clothes is, of course, a t-shirt, flannel shirt, and a work sweatshirt or fleece.
What are personal protective equipment?
All elements and accessories that protect the employee against the risks associated with dangerous or harmful factors that may occur during work are personal protective equipment . This applies not only to occupational health and safety articles used as an element of construction workwear, but also to each element of protective clothing.
What types of personal protective equipment are there?
Our health and safety store offers a wide selection of health and safety products to protect employees. We will find everything for sale to complete a set of workwear for the construction site and for other professions.
Protective clothing (e.g. work clothes such as safety trousers , work jackets, aprons, warning vests, etc.)
Head protection (e.g. caps or light anti-scalp helmets, protective helmets, hats)
Upper limb protection measures (e.g. working gloves , elbow protectors)
Lower limb protection measures (e.g. knee pads or work shoes such as low boots, boots or work sandals , rubber boot).
Face and eye protection measures (e.g. goggles , protective visors or glasses)
Hearing protection (e.g. ear muffs, earplugs)
Respiratory protection (e.g. masks, half masks)
Measures that isolate the whole body (e.g. measures that enable the use of
Fall protection measures from a height (e.g. harnesses, safety lines or harnesses for working at height )
Dermatological skin protection measures (e.g. creams, skin cleansers).
Each of these elements will work well in completing workwear for the construction site, but not only. It is the basic equipment of most professions. The above personal protective equipment available in our online health and safety store is used by fitters, service technicians, mechanics, road workers, welders, railway men, in transport and logistics, in production at workplaces, in services, etc.
How should selected workplaces on the construction site be equipped?
Due to the fact that there are many different functions on the construction site. Let's see what are the most popular elements of construction workwear for particular functions and professions.
TRAFFIC DIRECTION
Protective helmet
Orange warning vest with the word "traffic control"
Work clothing and footwear
Radiotelephone
COMPACTOR OPERATOR
Hearing protectors in the form of ear muffs or earplugs (including people working nearby)
Work shoes with non-slip soles
Anti- vibration gloves
CIESLA (at least 2-person teams)
Trays for hand tools to prevent them from falling out and not restricting movements.
The carpenter may only perform his work on a ladder up to a height of 3 meters. * work clothes, e.g. comfortable elastic work trousers * work shoes with non-slip sole * work gloves * harness for working at height * protective helmet
BRUSHER (one of the toughest jobs on the construction site)
Knee pads
Protective helmet
Work gloves
Safety glasses
Dust masks, work shoes, work clothes, e.g. work trousers with a pocket for knee pads
WORKING WITH POWER TOOLS
All covers for moving parts
Appropriate work equipment, which results from the manufacturer's instructions or occupational health and safety instructions prepared in the plant
Work clothing
Work gloves
Safety glasses
Work shoes
You will find all elements of workwear and protective construction clothing as well as personal protective equipment necessary for work on the construction site. We invite you to familiarize yourself with the full offer of our online health and safety warehouse .
jacket
safety
workwear