7 Ways to Create a Stronger Business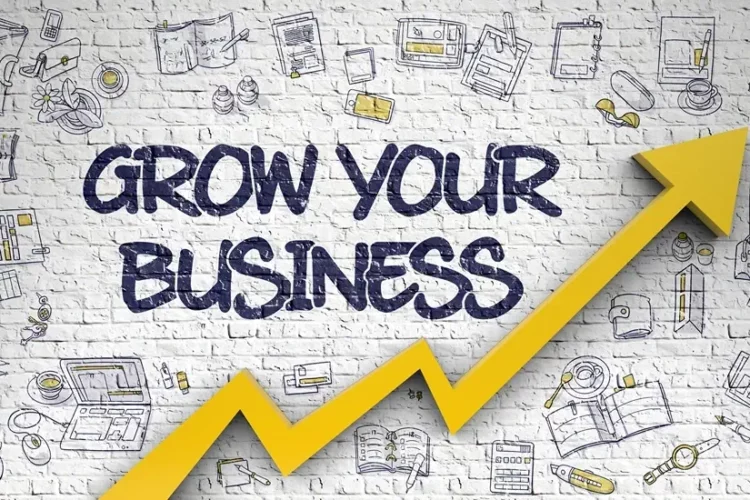 According to the Small Business Administration, small businesses make up 99.9% of all enterprises in the USA. That amounts to 32.5 million business owners with plenty of room for growth.
Unfortunately, over 70% of these startups will fail within their first five years. If you want to avoid your business becoming part of this statistic, you need to ensure it has the resilience to survive modern challenges, and thrive despite them.
Building a stronger business takes time, energy, and effort, but your hard work will amount to nothing without a solid business strategy. Keep reading to discover our best business tips for those who want their startup to grow from strength to strength.
1. Put Your Customers First
This might seem like an obvious way to attract new business and bring back customers, but do you know how to do it effectively? Customer service goes far beyond polite, efficient service.
Listening to your customers is vital if you want to expand your business. Engage with them about new products and services they'd like to see.
You could be missing out on attracting more customers by sticking to your tried and trusted formula. Branch out by finding out what people want and need in modern times.
Nowadays, innovations spring up every day, so stay on top of what your market wants if you want to stay relevant in these rapidly changing times.
One way to do this is by finding out what your customers are using your products for. This could open avenues for expanding your product range to include more items they might need.
Consistent communication with your existing customers is the best way to get to know what they want and keep them interested in your offering. Email marketing works well for this, but you can also use SMS campaigns to stay top of mind.
2. Network Like Crazy
Not only do you need to woo your customers when you want to grow your business, but you need to stay on top of your industry game.
Attend as many networking events as possible. These get together can yield valuable business contacts and allies, and you're bound to learn some tricks of the trade at the same time.
Hosting a networking event for your customers is an excellent way to get to know your clients and their preferences.
3. Marketing Is Key For a Stronger Business
Nowadays, it's impossible to expand your stronger business without a comprehensive marketing plan. No matter how great your customer service and relationships are, your business can't grow if nobody knows about it.
During trying economic times, customers are more particular about where they spend their money, so you need to convince them that you offer great value for money.
Money spent on marketing your stronger business is always well spent, especially if you work with an experienced marketing firm to help promote your products.
Most importantly, you must keep track of your marketing efforts, so you know which methods work best for your target audience.
4. Maximize Social Media
If you don't have much in the line of a marketing budget, social media is one of the cheapest ways to promote your stronger business in the digital realm.
Millions of people use social media every day, and not just to catch up with their friends. They're also looking for product reviews and customer testimonials.
Social media works well for promoting your products with videos and images that showcase your products and their uses, and it's an excellent platform for showing off your fantastic customer service by engaging with your customers.
These platforms work very well for competitions and promotions, too. The best part about social media is that users share what they like or enjoy, giving you free access to an almost unlimited audience.
5. Consider Automating Some Aspects
By definition, small businesses operate with only a few employees, which can prove challenging when you need to grow your offering. Technology offers many solutions to help streamline mundane tasks and free up your valued employees to take on bigger challenges.
Some of the things you can automate include:
Basic customer service e.g. automated email replies or chatbots
Email and social media marketing
Accounting
Tax prep
Keeping track of leads and prospects is a labor-intensive job that often yields low results for the effort involved. Prospecting tools like Usergems, ZoomInfo, and LeadIQ integrate with your existing software to help you find leads that are most likely to buy.
If you're struggling to keep up with your workload as it is, automating some processes will make managing a bigger and stronger business a lot easier.
6. Get Feedback and Reviews
Don't let a customer leave your shop or check out of your online store without finding out what they thought of the experience. Ask them to provide reviews and helpful feedback to assist you in improving your business even more.
Reviews are an important marketing tool, too. Online reviews are the modern equivalent of word-of-mouth recommendations, and potential customers view them as such.
Negative reviews can provide useful opportunities to show off your customer service and resolution skills, so make them a priority.
7. Manage Your Employees Well
It costs a lot of money to hire and train employees, so it's important to maintain an excellent working relationship with your team.
It's a lot easier to treat your staff members like individuals when you're running a small business. Engage continuously with your employees and take an interest in their growth and development.
After all, they're at the coalface of your operations and your business won't grow without their commitment. At the same time, you must hold them accountable for their workload while offering recognition where it's due.
Future-Proof Your Small Business
With a recession fast approaching, it's important to focus on building a stronger business right now. That way, you know you'll have a solid customer base to weather the storm, placing you in a better position for surviving the economic downturn.
Are you inspired to find out even more? Browse our blog for more of the best business advice.
stronger business